Cathedral of SS. Pietro e Paolo – Strongoli
The origin of the diocese of Strongoli presumably dates back to before the year 1000 and the Greek rite was celebrated there.
It was not very extensive (it included, in fact, only the territory of Strongoli) and did not enjoy particular privileges, but it was rich in ecclesiastical institutions: between 500 and 600 the existence of a monastery of Conventuals dedicated to Santa Maria delle Thanks to an Augustinian convent dedicated to Santa Maria del Popolo, a Capuchin monastery dedicated to San Francesco d'Assisi and about fifteen churches and chapels.
The dates of construction of the Cathedral of SS. Apostles Peter and Paul, on the other hand, remains uncertain: existing sources, in fact, show the presence of the building as early as 1500, while some historians repeatedly support the medieval origin of the church.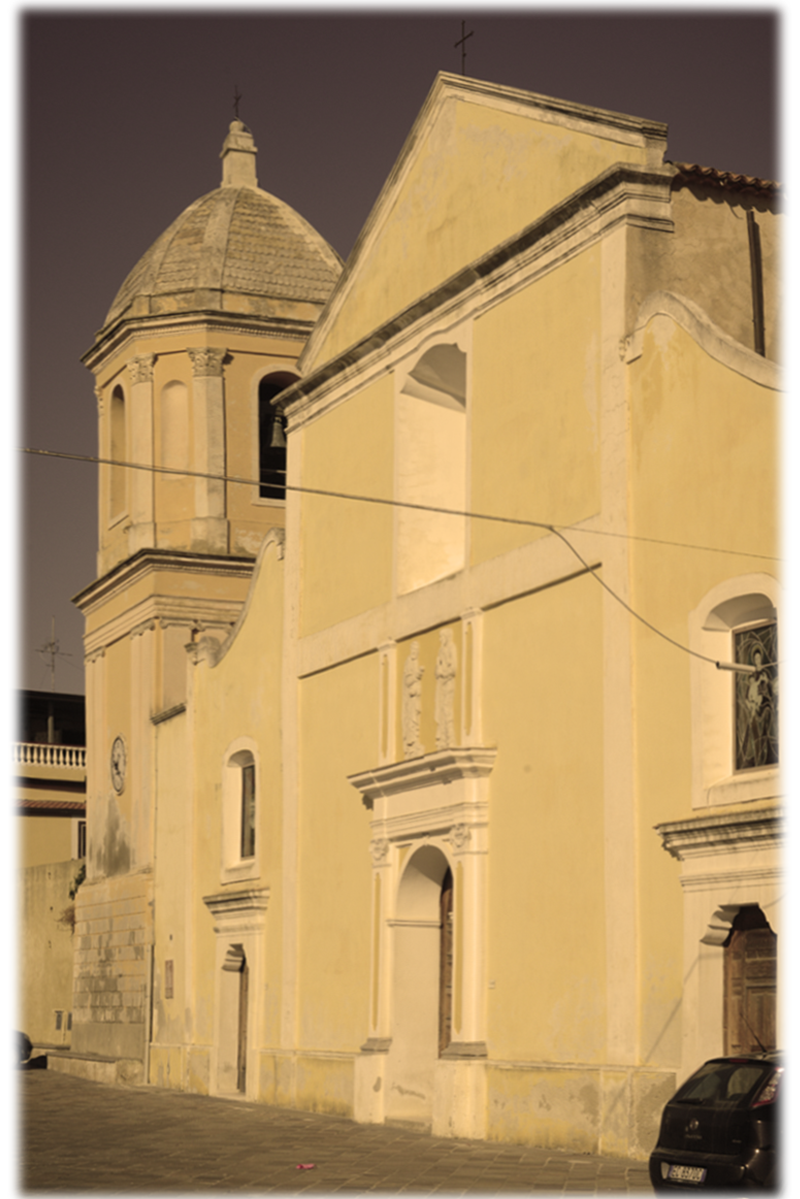 The successive bishops since the beginning of the 17th century had to intervene to stem the precarious state in which the cathedral was located.
It was with Bishop Morelli, at the end of the eighteenth century, that an impressive restructuring activity was initiated which affected the building from its foundations and represented a real rebirth for it. The layout is a basilica with three naves and is surmounted by arches on masonry pillars.
At the bottom of the apse there is a precious wooden choir. The main altar was erected by Bishop Morelli and is embellished with polychrome marble: the bishop's family crest is represented several times on the altar. 
On the central nave there is a wooden pulpit from the 19th century. The first chapel on the right, after the entrance (called "the Baptistery") houses an eighteenth-century baptismal font in polychrome marble and a painting depicting the Baptism of Jesus, by Basile (1883). The second chapel is dedicated to the Madonna del Pilerio and houses a statue of the Sacred Heart and a canvas depicting the Virgin of Pilerio from 1885. The chapel of SS. Pietro e Paolo dates back to at least 1653 and was restored in the early 1700s: it is surmounted by a dome covered with stucco decorations, there is a marble altar dating back to 1755 and an oil on canvas depicting "The Last Supper". 
The chapel also houses the canvas depicting the delivery of Jesus to St. Peter, a work from the Roman area of the 17th century.
There is also the tombstone of Bishop Morelli. In the left aisle there are the chapel consecrated to S. Antero di Petelia, the chapel of the Madonna degli Angeli and the chapel of the Pignatelli princes, with a valuable eighteenth-century altar commissioned by Monsignor Marzano.
On the altar there is a late eighteenth-century altarpiece that reproduces the Byzantine icon of the Madonna of Capocolonna. Edited by don Gino Gulizia.
The diocese of Strongoli is dated before the year 1000 and the Greek rite was celebrated there.